Mercury Soapbox Presents 
Hip Hop Halloween!! 

Featuring: 
Art by Raquel Manuela Colon, Jon Axelrod and Kasso 
Music by DJ Komon, also DJ E Money and guest MC's spitting freestyle 
Fun stuff like mini pumpkin painting, gift bags with candy and toys, and a prize for best costume! 

October 29th 
9-12 midnite 
CLUB EUROPA 
98 Meserole Ave 
Greenpoint Brooklyn 
18 to appreciate 
21 to inebriate 
FREE!!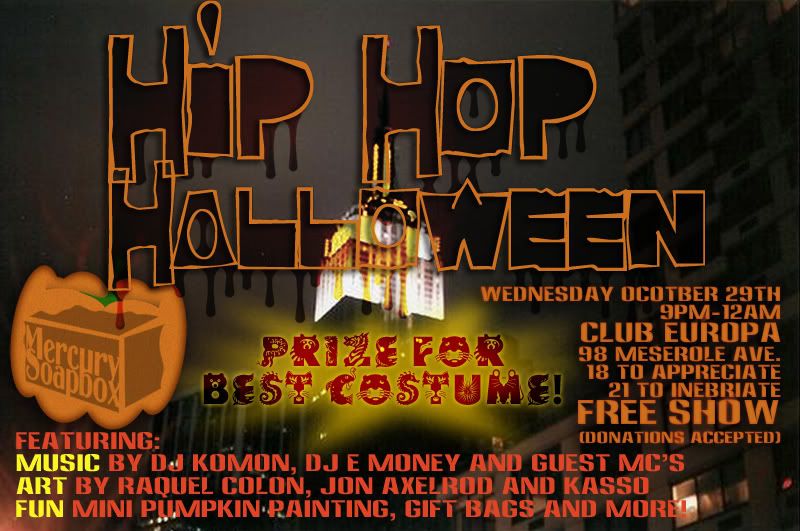 BRING YOUR FRIENDS! WE'RE GONNA HAVE A GREAT TIME!!